The new generation ETL for data extraction, transformation and loading.

Migrate very large volumes of data from one or more sources to a target system that presents the data differently, in a different context.
Also manage specific cases by integrating specific tasks.

Ensures the entirety and consistency of the data used.
Ensures monitoring and traceability through dynamic data analysis and error recovery.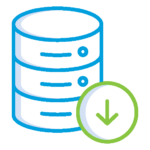 The first part of an ETL process with Fast2 is to extract and combine data from one or more source systems.
Fast2 applies data quality and consistency standards so that separate sources can be used together.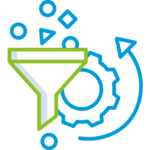 In the data transformation phase, a series of rules or functions are applied to the extracted data to prepare it for loading into the final target.
Fast2 provides data in a format ready to be presented and used so that developers can create applications and users can make decisions.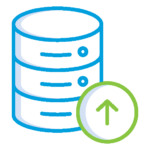 The loading phase allows the data to be loaded into the final target, which can be any data warehouse, including a simple delimited flat file or a data warehouse.
This step also includes the updating of the data with or without specific processing.
Able to communicate with many different databases and read the various file formats used in an organization.
Data profiling, data quality and metadata features based on sophisticated integrity checks.
Easy to use thanks to an intuitive web interface, to drive all the ETL process with extractors, rules, and injectors.
Ready-to-use extractors: AWS, Filenet, Alfresco …, existing data files or mailboxes.
Fast2 provides a complete solution with the ability to manage the risk of data loss or corruption.
Fast2 includes a powerful task map for configuring tasks with full visibility of process steps.
Discover project examples
Improving the processing of continuing vocational training requests for skill operators with an ECM platform.
Migration of all ECM platforms to a single repository in the cloud thanks to an ETL.