To guarantee and develop the solutions implemented thanks to a managed Cloud offer (private/public SaaS). A Smart Business Services offer with pay-per-use billing.
First of all, a complete accompanying approach.
A single point of entry: hotline with ITSM tools and processes.
Operational Excellence: Resources, Processes & Tools.
Delivery onshore, nearshore, offshore.
Shared, dedicated, or mixed service center.
More than 1400 m2 of platforms dedicated to projects.
4 secure sites: Paris, Orleans, Toulouse, and Tunis.
High-performance tools & infrastructures.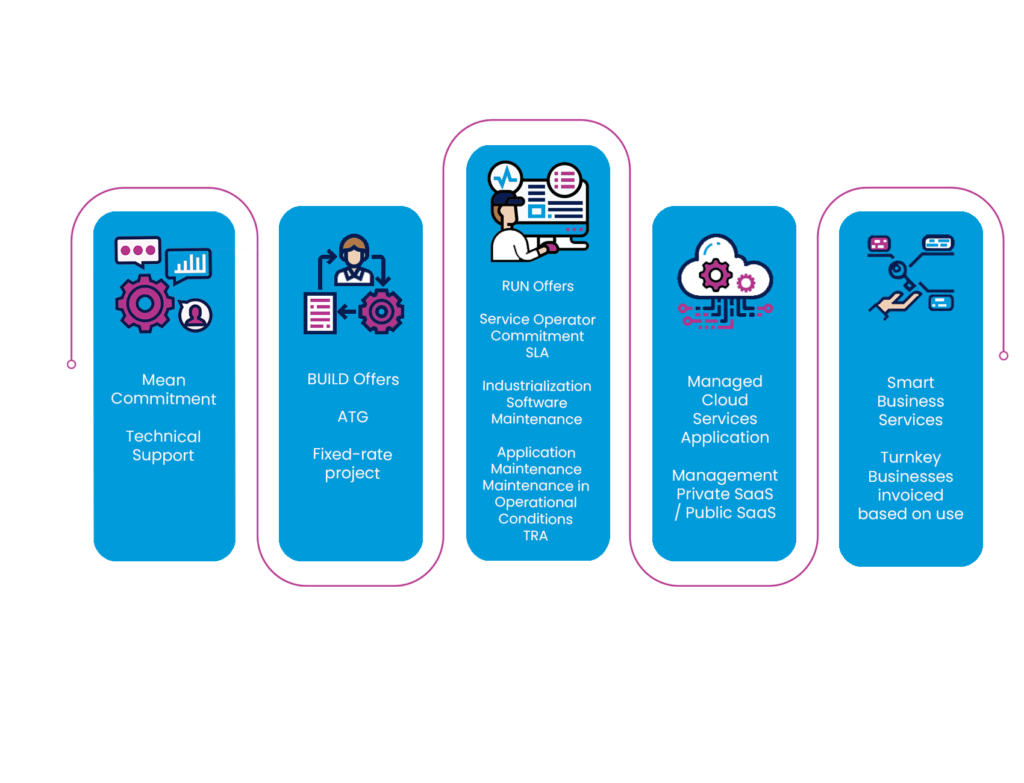 Focus on our ITIL approach
Anxious to bring value to its customers, the Arondor Service Centre has implemented processes derived from the ITIL repository.
To do so, it relies on the right mix of experienced people, proven processes, and cutting-edge technologies.
Declaration of claims 24/7.
Single point of contact for users.
End-to-end incident recording and tracking.
Informing users about the status of requests.
Qualification of the requests before transferring them to the appropriate experts.
Monitoring compliance with SLA commitments.
Closure of files with the agreement of the applicants.
Coordination of the actions of the second level of support.
Informing management to improve services.
Hotline
New Releases
Support Levels 1 & 2
Escalation Level 3 editor
Third-Party Application Maintenance
Corrective Maintenance
Adaptive Maintenance
Evolutive Maintenance
Maintenance in operational conditions
Preventive Maintenance
Operations
Supervision