ECM platform for skill operators
Process applications for continuing professional development.
Back office and Mail management, Customer Experience
Skill operators' mission is to contribute to the development of continuing vocational training, to inform, raise awareness, and accompany companies in the analysis and definition of vocational training needs.
Their role is also to participate in the identification of the skills and qualifications that can be mobilized within the company and in the definition of collective and individual needs with regard to the company's strategy. This must take into account the objectives defined by agreements on the provisional management of jobs and skills, and ensure the quality of the training provided, particularly in combating therapeutic and sectarian aberrations.
The storage solution presented optimization problems related to the number and variety of documents managed.
The need to keep training requests, invoices, and customer records for a prescribed period of time was poorly covered.
No overview of the technical environment and the management of document content.
Undersized and more adapted platforms.
Electronic Document Management is used at its true value and coupled with the dematerialization solution that has allowed the compression of documents upstream.
Document searches have become more simple, reliable, and save time.
The visualization of large documents and all formats is done transparently and efficiently in EDM.
The platforms are monitored, reliable, and efficient.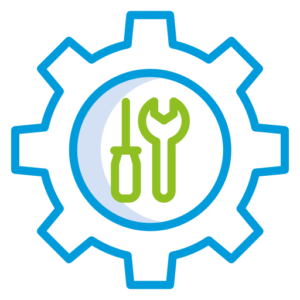 Redesign and implementation of the technical and application architecture with Arondor best practices.
Resize the EDM tool.
Optimization of existing and acquired solutions: Kofax and Alfresco.
Optimization of the dialogue between the different business applications through the implementation of the ETL Fast2 tool.
Resizing and optimization of storage areas.
A better match between needs and the quality of the training provided.
Reduced delays in processing applications.
Regulatory compliance assured.