BPM and Automatic Processing of help for the elderly
Deploy an automated process management platform to process ABS (Assistance for the Elderly) requests.
BPM, Dematerialization, Robotic Process Automation & IA
Back office and Mail management, Customer Experience
This local Authority is a legal entity under public law and separate from the State.  As such, it enjoys legal and patrimonial autonomy.
In the field of social assistance (legal form) – the Departmental Council's main expertise is as follows:
Child protection, including maternal and child welfare; child welfare and specialized prevention,
The integration of people in difficulty; solidarity income,
Assistance to disabled and elderly people,
Health prevention.
Since the Act of 13 August 2004 concerning local freedoms and responsibilities, the social action sector (health program, followed by a gerontology scheme, etc.) and the housing sector (FSL – Housing Solidarity Fund, etc.) have developed.
As part of its digital transformation program, our client wishes to deploy an automated process management platform to process ABS (Assistance to the Elderly) requests.
A process for treating new requests from elderly people with loss of autonomy who can benefit from financial assistance, which has since become obsolete.
Information from email requests and supporting documents sent by the user are not integrated into the Genesis business application.
ABS applicants complete the form on the website.
The information is validated and extracted and then sent directly to the application and processed.
Files are processed directly and automatically.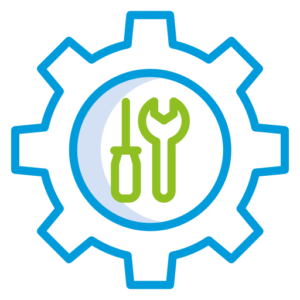 Automatic reception of requests and documents.
Extraction, data validation, and downloading of attachments.
Supported by the Kofax RPA robot that will retrieve the data and attachments to begin the APA application process.
Call via a robot to the Automation Device Agent (AD), installed on the application server.
Simulations via the Automation Device (AD) of tasks performed by a user taking control of the application, in order to capture the information retrieved from the mails.
Sending treatment reports.
Optimization of processing times.
Improved controls.
User satisfaction with the handling of ABS requests.