A contract library to manage contracts and their lifecycle
Manage all aspects of the lifecycle of your contractual repository including third party management.
BPM, Dematerialization, ECM
Insurances and Protection
Back office and Mail management, Customer Experience
Faced with an increasing number of suppliers, customers, and partners, this company specializing in insurance and provident insurance decided to acquire a contract management solution to manage third-party document repositories and their contracts through all stages of the contract lifecycle: third-party management, instruction, negotiation, execution, and termination.
In connection with the repository of third parties (suppliers, customers, partners), the solution allows the management of contracts from their instruction, negotiation to their termination, guaranteeing traceability, integrity, and probative value thanks to the electronic signature. The solution allows visibility on current contracts, previous, intermediate, or future versions, for each part of the contract at any time.
The processing of agreements, distribution contracts, and supplier contracts, was manual. The impact on the productivity of the business teams was very heavy.
Processing times were too long and the quality of service was inconsistent.
There was little visibility into all the processes, wasted time and data, and tedious information searches.
Customer reminders to obtain information were made when this information had already been transmitted, which had a serious impact on the brand image.
Employees can now view a contract by type, customer, sector, and track their processing and progress in real-time.
Compliance management is clean with alerts on contracts and their constituent parts.
A bank full of a series of model contracts has been set up, which can be modified accordingly.
Work organization and alert systems make it possible to anticipate the key stages and expiry dates of contracts (payment, renewal, etc).
Visibility and traceability are visible on the different versions of contracts and relevant areas.
The system for archiving contracts preserves the integrity of the documents and the security of the document base.
Access and processing of documents are offered in sedentary or nomadic mode, compatible with tablets and smartphones.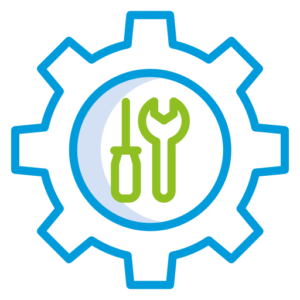 Implementation of the Flowerdocs solution coupled with IBM FileNet EDM
Assisting Arondor in the internal reorganization of the management and optimization of contracts.
Recovery of the paper stock through the digitization of all contracts and associated documents
Interactions with business repositories thanks to the refocusing of all the information in a contract
Third-party and compliance management to highlight any obsolete parts.
Creation of a contract template bank
Simplified management of revision, validation, signatures, and publications around documentary processes
Clear visibility on current and renewal contracts.
Nearly 10,000 contracts are processed annually.
Improved partner, supplier, and customer relationships with faster and smoother processing of their cases.
Improved business development thanks to time saved on contract management.
Work flexibility for employees in face-to-face mode or teleworking.
Securing 100% of the document base.