Improving the relationship with the user in the public sector
Deliver a quality public service in line with new communication techniques.

Back office and Mail management, Customer Experience
The relationship with the user is fundamental, particularly concerning the quality of service that is provided by Official departments.
Having undergone profound changes in recent years, these departments must take into account the increased demands of citizens (simplicity, speed, efficiency, and personalization of exchange), and major changes in habitual use (digital, mobility, etc.). In this context, the dematerialization of communication has its place.
Communication mainly by paper or e-mail.
Traditional digitization (printing of mails for re-digitization).
ECM systems not adapted to mass processing.
A multiplicity of EDMs per service, thereforeaffecting productivity and leading to risks of loss and error as well as problems of traceability in communication with users.
Significant delays and processing times.
Poorly equipped agents in charge of processing files.
Aging ERPs that no longer allow the integration of new digital uses.
End-to-end digital management of documents and files: treatment, status, alerts, and notifications, etc. etc.
Communication of documents between departments and a more fluid sharing between collaborators.
Improved management of instructor-side workloads, with drastically reduced processing times.
Document traceability and total visibility on the progress of files.
Access to services is nomadic and remote via a Web portal.
Automated management of access rights.
Management of the RGDP policy is assured.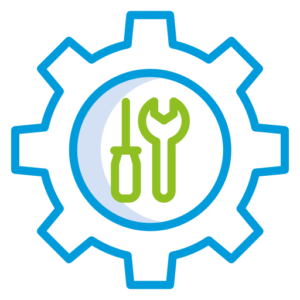 Centralization of incoming paper, mail, and online applications.
Implementation of an Alfresco transverse EDM.
Application processing portals.
Implementation of links between portals and ERPs for automatic processing of correctly entered files.
Management of tasks and processing baskets for fine follow-up of activity.
Reduced file processing times by several weeks.
Reduction in full time employees required for the investigation and follow-up of files.
Alignment with the political strategy of departments.
Significantly improved service to citizens.
Significantly reduced processing costs.
Reduction in processing errors and in the number of cases investigated or poorly investigated.
Reduction in fraud.