ECM Modernization and Process Harmonization
Modernize and harmonize EDM, dematerialize and manage incoming mail.
Insurances and Protection
Back office and Mail management
An  international French company specializing in insurance and asset management with more than 160,000 employees worldwide, since 2008 it has been the world's leading insurance brand.
With 107 million customers worldwide, including 9 million in France, the objective is to migrate all its Electronic Document Management platforms to FileNet 5.1.
The Electronic Document Management systems were outdated, not homogeneous between the different business lines, not collaborative.
Customer editions were still in paper format.
More than 100 million documents had to be structured.
GEDs are harmonized between the different services and performance is improved. Collaboration is made possible and the business process has become fluid.
The circulation of paper documents is greatly reduced.
Dematerialization and Electronic Document Management solutions have been implemented in new entities in record time.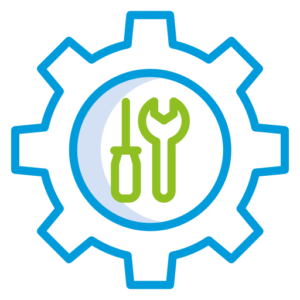 Migration of EDM systems between different business services under FileNet 5.1
Deployment of the RAD LAD Smart FIX tool for indexing
Flower deployment as a unified GUI (user interface) on existing EDM tools
Installation of the ARender viewer to allow viewing of large documents.
Reduction of management costs
More efficient communication and data sharing between departments
Improved customer experience.