Management of internal and sensitive HR documents
Comply with GDPR for collaborator data
Banking and Financial Services, Industries & Services, Insurances and Protection, Public
This organization processes a large and growing number of documents relating to employee data for correct functioning. This is carried out mainly by e-mail and internal mail.
Some documents deal with so-called sensitive data. It is therefore important to manage them via a secure device that complies with the RGPD.
Indeed, organizations must be able to make them available to the specific person in question, and/or delete them on request if the period of administrative use of these documents has expired.
During the RGPD compliance process, the departments mapped all their processing and document exchanges. The internal documents exchanged by emails such as sick leave, marriage, and birth certificates contain sensitive data such as Social Security numbers, reasons for chronic illness, information on descendants, etc.
When the employee left the department, it was complicated to manage this type of data by e-mail as all this data would eventually have to be deleted from the system.
In addition, this management by e-mail was tedious and not very efficient due to the increase in number of e-mails, and it was very difficult to ensure the follow-up of a request and keep track of files.
All salaries are managed in collective bins before assignment to a department employee or individual assignment if the salary has been assigned by name.
The solution manages all the collaborator's documents within a file, which allows us to have a 360° view of the contents.
When the employee leaves and after the period of administrative retention of the documents, it is therefore easy to delete the file.
It is also possible to manage via e-Enveloppe the documentation of internal IT projects such as framing notes, needs, studies, functional specifications, technical specifications, recipe book, production start-up.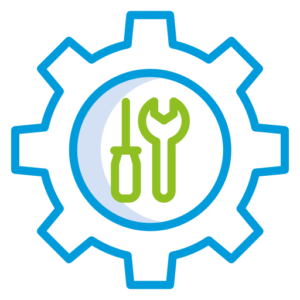 Implementation of the FlowerDocs e-Envelope solution offering all employees a single interface for managing internal circulating flows.
Access to e-Envelope for administrative communications (expense reports, absences, payslips, proof of travel tickets, etc.)
Access to e-Envelope for document transmissions with the integrated upload, photo capture or scanner control features
Ability to track the management of these documents.
Securing HR data to ensure confidentiality and taking into account the RGPD.
No more loss of internal data.
Centralized and standardized management of all internal documentation.
Employees are more efficient and complete business processes faster.