Transforming the customer experience begins with the reactivity of mail handling processes
Banking and Financial Services
Back office and Mail management
With the growth in exchange methods with their customers, this bank is faced with an increasing volume of incoming mail whatever the medium (email, web form, paper, telephone calls, etc).
Transforming the customer experience is an end-to-end journey, starting with the first contact or request and including the reactivity of processes for handling these requests.
Conventional mail management required the mail to be centralized and then distributed via carriers and dispatched to offices.
Some customers communicated by email or via search forms arriving in a shared mailbox. These e-mails had to be printed, filed in physical client files and/or scanned before filing in the client's digital file.
In the event of a delivery error, it was necessary to wait up to 24 hours before getting this new mail for processing.
Working from home was not compatible with this type of operation.
All mail is accessible and managed – regardless of its format – from the same unified interface.
Distribution errors have no impact because they can be corrected in real-time. All the mails are then associated directly in the client's file, to have a 360° view of all the exchanges.
Depending on workloads, absences, or illness, the mail is reassigned to other employees.
The solution is a full web, it allows us to work remotely (from home or elsewhere) without loss of information.
Finally, activity management is possible thanks to integrated and real-time activity reports (reporting).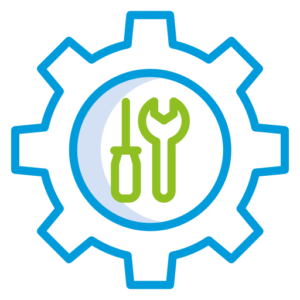 Use of the FlowerDocs Courrier information flow digitization platform with :
FlowerDocs GEC for inbound mail management in any format: paper, mail, web and fax forms… etc.
e-Envelope for the creation and management of business workflows by business lines
The Feather tool for sending outgoing emails directly from the application
Pay-as-you-go pricing model that allows customers to pay for what they actually consume.
More efficient employees and quicker response to customers.
Elimination of transport costs and time in the case of multi-site management.
Customer loyalty through reduced response time.
Improved business development thanks to the time saved on processing files.