Speeding up and protecting the claim procedure
Automate claims processing and claims management
BPM, Dematerialization, ECM
Insurances and Protection
Back office and Mail management, Customer Experience
As the company continues to grow and reach an even wider audience, the number of complaints has also increased, creating the need for better case management and real-time, long-term tracking.
In order to maintain a long-lasting and loyal relationship with its clients and enhance its reputation, an insurance company wanted to improve its claims procedures and automate the processing and reconciliation of claims.
This involves :
facilitating the daily tasks of adjusters and claims handlers by giving them modern and intuitive tools
ensuring remote access to sensitive content for experts with a viewer that works through any device with a web browser and guarantees complete rendition.
addressing compliance and security issues, including personal data management (PMDR)
An insurance agent had difficulty viewing the supporting documents for a car accident in a single interface with all the documents in the claim file.  This slowed down the claims review process assigned to him.
The process of preparing and uploading documents involved multiple steps.
Users were responsible for storing complicated codes in order to navigate the system efficiently.
Data entry was manual, slow, and costly.
The processing of complex files is facilitated by the multi-document viewing capabilities and the ability to easily navigate between colleagues' comments.
Faster access to information and business contexts while respecting the integrity of the content.
The decision-making process is simplified and accelerated.
The process is seamless and the user experience is consistent, whether in the office or on the road.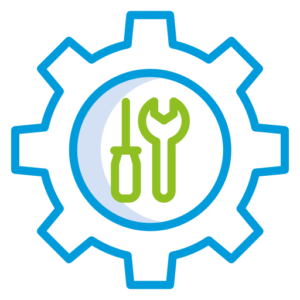 Implementation of the ARender viewer to view any type and format of file (including images, photos, videos) without leaving the folder view, to increase productivity and simplify the whole process.
Collaboration and manipulation functionalities: annotations, cut/merge, redaction, etc., integrated into document processing.
Professionals can solve problems and make compliant decisions for better results.
+30% of claims handled per week per manager.