Propose a fully digitized subscription path in full compliance with regulations on personal data protection.
BPM, Dematerialization, Governance
Banking and Financial Services, Insurances and Protection
Back office and Mail management, Customer Experience
Banking sector institutions, insurance companies and brokers, provident institutions, mutual and mutual insurance, reinsurance, and capitalization associations have a legal obligation to be vigilant with regards to the fight against money laundering and terrorist financing. There is an obligation to collect a certain number of documents listed in Article L561-2 of the Monetary and Financial Code.
The risks associated with non-compliance are :
Risk of conviction and high fines
Risks of image deterioration with serious repercussions on the reputation of banking groups.
The subscription procedures had already been reviewed to take these issues into account. Nevertheless, employees subject to this legal obligation often had to manually check the totality of the files and the conformity of the documents within the files.
Customer information had to be uploaded. These time-consuming and tedious tasks mobilized teams that would have been better employed in processing client requests.
Also, it required customers to send documents after subscription. This step tended to break the commercial link and thus the relationship.
Clients can now download their documents. They can take pictures of their documents, the photo is reworked to comply with standards.
Whether through upload or real-time photo capture, the platform directly extracts customer metadata.
Reminders can be made automatically.
Checks are carried out on data such as the consistency of data between the surname/first name of the ID and the MRZ track, checks at external databases, etc.
Processing workflows are now associated with the underwriting process for possible fraud checks, drawing up a provisional contract, etc.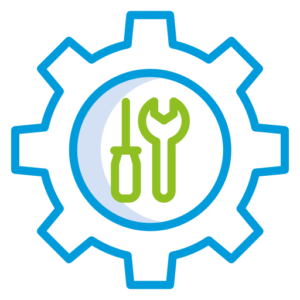 Implementation of a complete KYC (Know Your Customer) FlowerDocs e-Envelope solution.
A platform for digitizing directly accessible documents:
To the end customers,
To counsellors and telemarketers,
Fraud controls … etc
Exchange of documents :
Ability to take a picture from a smartphone in real-time
Downloading from the workstation
Scanning of documents
Circulation of information :
Creation of workflows without a line of code
Metadata extraction
Business management rules (MRZ track… etc)
Validation/Fraud Controls… etc
Transformation rate of more than 80% of the files.
Nearly 2 hours less working time per employee per file.
Fines are down by over 60%.
360° vision of customer files.