Robotic Process Automation for onboarding processes
Arondor was solicited and chosen for its expertise of GED, Capture, and RPA processes.
Dematerialization, ECM, Governance, Robotic Process Automation & IA
This large organization has to integrate several hundred new employees every year. The processes are very cumbersome, repetitive, long and tedious, and prone to error.
The challenge is to automate the onboarding processes and facilitate the fluidity in integrating new employees by eliminating routine work without added value, thus enhancing the value of employees' work.
The processes for registering new employees in all the company's systems (CRM, ERP, Mail Server, Active Directory, etc.) were manual.
The onboarding process for new entrants was extremely time-consuming.
There were many sources of errors and high risks of desynchronization between the company's different applications.
There was no management of the RGDP issue.
The creation chain for new employees is now fully automated.
Entry and re-entry tasks are eliminated throughout the lifecycle of the new employee's file.
The information is transmitted from one system to another from the time of hiring until the end of onboarding.
RGDP constraints are taken into account.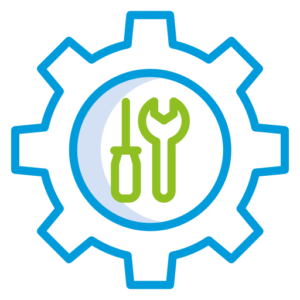 Use of a single form for the creation of new collaborators
Updating all internal systems of the customer IS by the software robot (RPA)
Personal Data Management (PDMR) with data qualification and management of access rights to personal data (and to their restitution and destruction)
Increased productivity of the HR department.
Reduction of onboarding costs.
Improvement of the reception of candidates and the quality of onboarding.
Elimination of repetitive work.
Scalability and flexibility of the process according to the number of candidates.