Supplier tracking and invoice management
Redesigning the supplier tracking and invoicing system
BPM, Dematerialization, ECM
Accounting / Finance process
The building, housing, rehabilitating, renewing territories, allocating housing, ensuring a pleasant living environment, animating local life are all missions that place our client at the heart of today's social and urban issues.
The accentuated evolution of constraints around specific norms in the public sector is obliging this customer to overhaul its supplier invoice management system. It also gives him the opportunity to take the first step in a digital strategy.
The billing and payment tracking process were manual and time-consuming.
Errors were numerous and were not automatically qualified or assigned quickly to the departments concerned.
It was complex to retrieve billing history in the event of a dispute.
The management of work situations was complex, especially the relationship with external parties.
All invoices are managed via workflow, with an architect approval process for investment invoices.
Invoice processing times are fully monitored, including suspension times if the invoice sent is not complete.
Invoices are pre-posted in the accounting system.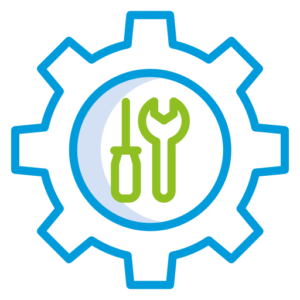 Implementation of a Flowerdocs solution on IBM FileNet EDM.
Synchronization between the delegation tools and the proposed solution to automate the redirection of the Workflow.
Opening of the application to architects (external users) for the review and validation of invoices and work situations.
Traceability and annotation features.
Email notifications to suppliers fully integrated into the Workflow and therefore fully preserved, tracked, and secured.
Invoices, contracts, and detailed elements accessible in situations of mobility and on a building site.
Traceability of the entire invoice processing chain.
Respect for deadlines.
Users' adhesion to this new tool has been made easier thanks to the ergonomics of the GUI, which they found to be particularly well thought out, and the pleasant visual aspect.
Efficient delegation management system.
Architects are now actors in the processes.
No more loss of information.