Optimize its document platform thanks to the implementation of an ECM system.
Back office and Mail management, IT Management
Faced with the explosion of its volume and uses, this large group specializing in property management and particularly in the field of property administration wanted to optimize its document platform by implementing a cross-disciplinary ECM system.
The challenge is to manage large volumes of documents with a small network of Agencies: 4400 co-owners managed and 130,000 co-owners.
The management of a claim, the processing of a file, or the sending of electronic registered mail was in paper format.
The processing of the files was long and tedious.
There were many problems with file management, particularly with regard to search and processing times for documents.
There was no detailed security management of documents and their circulation.
Nearly 600 users and 5TB of documents are stored.
Traceability is strengthened, reducing the risk of fraud and providing proof of reading.
The ergonomics of the tool is very user-oriented.
The processing of document flows is automated.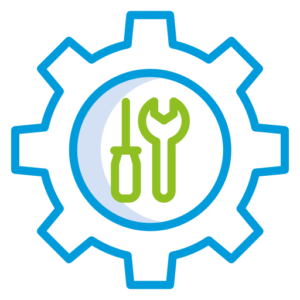 Implementation of the GED FlowerDocs SaaS solution at AWS.
Fast2 Injector: Extract data from multiple target repositories, convert content to a different format than the original, trans-code metadata to prepare it for injection into the target system, inject to multiple sources, real-time operation monitoring and error recovery, logging, mapping, and business control.
HMI Treatment follow-up graph.
HTML ARender viewer: view, search, compare, annotate, hide, … etc…
40% reduction in the processing of complaints and creation of new files.
Rationalizations cost control (Licence, Infrastructure, etc.).
Development of the commercial part thanks to a better knowledge of the customer base and the implementation of adapted offers.